Create Powerful Apps today with Syndeno
Enjoy a fully managed solution that integrates the best open-source data innovations
All in one single platform
Book a Demo
Contact us

On the Syndeno platform you can build your own SaaS, Marketplaces or App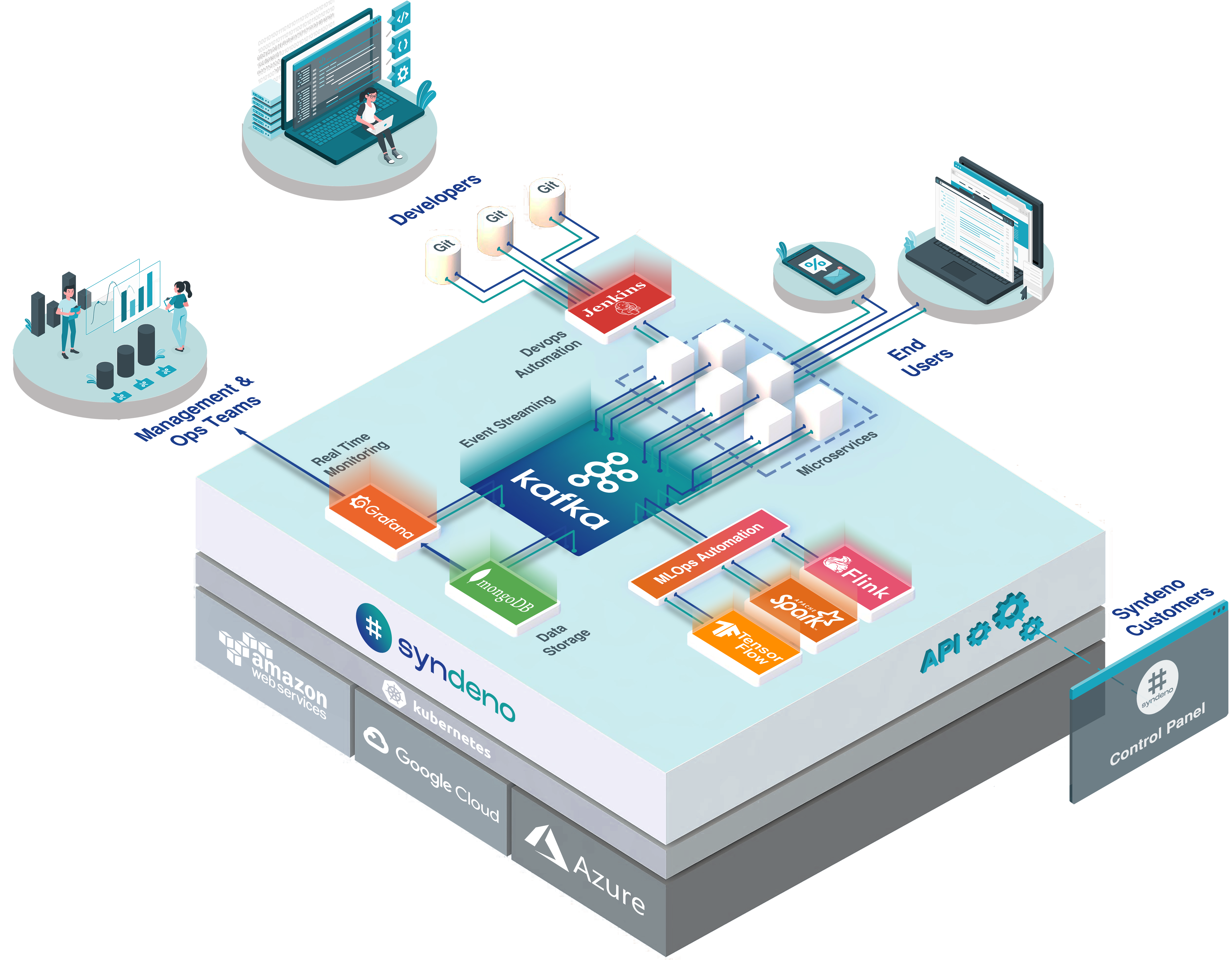 We provide you with the tools so that you can have:
Real time business and operation data visibility

Automation of your development processes

Scalability for your business
Everything on top of a distributed platform
"By 2025, more than 75% of Medium and Large Companies will create integration teams, compared to 40% in 2021"
(Gartner, 2021)
Apache Kafka is highly scalable since, being a distributed system, capacity can be added quickly and easily without incurring downtime. Also, Apache Kafka is capable of handling many terabytes of data without generating an overhead.
Apache Kafka offers high performance, both for publishing and subscribing to events. Also, it implements storage structures that are capable of delivering constant levels of performance, even when it is many terabytes.
Apache Kafka is highly reliable, it can support thousands of subscribers that are automatically balanced in the event of a failure, without causing service disruption. In addition, it is very durable, the messages are kept on disks and are replicated within the cluster.
Onsite - Virtual Events Organizers
 "The load on our servers was very high (…) Now, with syndeno team's solution, introducing Apache Kafka, we have noticed how the load and the processes have been streamlined"
How would you define us?
"Comfortable, agile and efficient"
Mission
"Make accessible to the greatest number of users the best software innovations for information communication"
 Vision
"Be the reference ecosystem chosen for the communication of information between all types of organizations, processes, systems, users and devices"
Values
"We are generous, transparent, ambitious and happy people"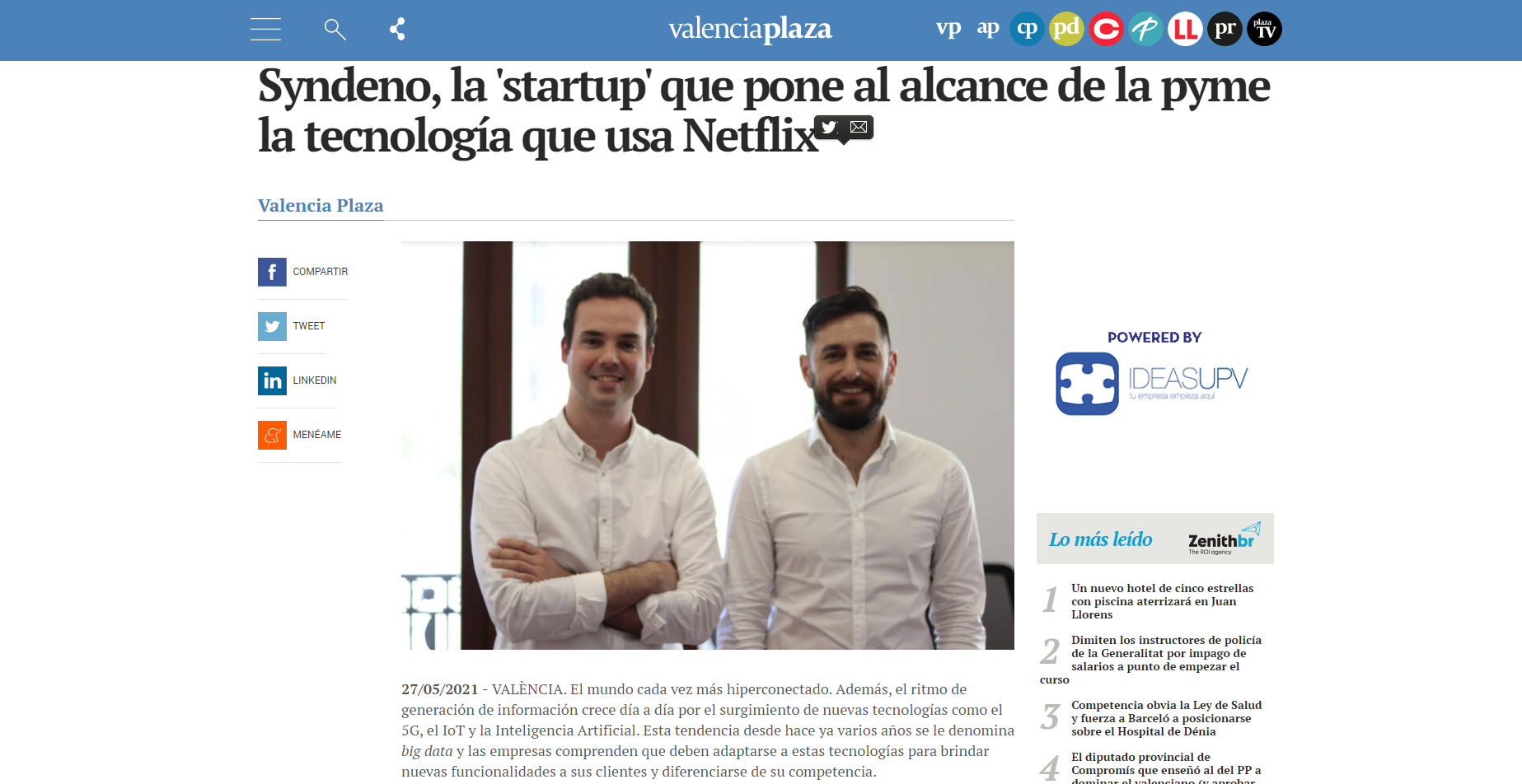 After talking to hundreds of SMEs in different sectors, they constantly transmitted the same problems to us. "We want to grow our business, but communicating our systems with new customers, suppliers, devices and services is expensive, difficult and technically unreachable for us."
About us
We are entrepreneurs located in Valencia, Spain. We strongly believe in the need to democratize access to the most scalable technologies on the market andpromote the growth of companies.
Edificio Lanzadera, La Marina de, Carrer del Moll de la Duana, s/n, 46024 Valencia